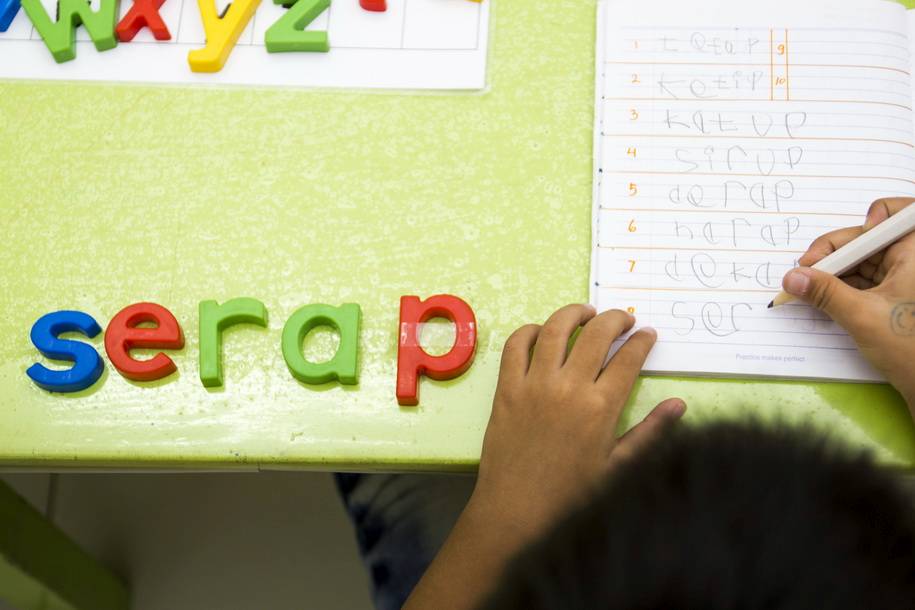 I hear and I forget. I see and I remember. I do and I understand. – Confucius
In most traditional preschools, young children are demanded to sit at desks and passively learn from a whiteboard and books. They are taught based on a set curriculum and everyone is expected to master the lessons within the same time frame regardless of their abilities. This usually leads to frustration in children who learn fast, while the ones who learn more slowly feel neglected. Furthermore, non-Montessori preschools tend to focus only on academics skills, such as the ability to count numbers and recognise colours, while other aspects of development are often overlooked.
Pelita Hati Montessori School (PHMS) is a Montessori school located in Semarang, Indonesia. Formerly known as TK Pelita Hati, PHMS was established in 1994 to address the need for a preschool in Semarang that gives children the opportunity to explore their curiosity, as well as helps them acquire not only academic skills, but also social, practical and emotional skills. PHMS started out with offering Playgroup and Preschool programs. Due to positive feedbacks from parents, Primary level (P1 to P6) was added to our programs in 2012.
PHMS implements a unique educational approach where children are encouraged to become active learners and follow their individual interests. Our learning environment enables children to develop self-discipline and gain understanding through their own experiences.
In PHMS, individualised learning plans allow children to learn at their own pace; fast learners are encouraged to proceed with more challenging materials, while teachers provide special help to accommodate slow learners based on their needs.
A bilingual learning system (English and Bahasa Indonesia) is also applied as we recognise the importance of learning English from a very young age.